PREMIER PALLET MANUFACTURING COMPANY IN NEVADA
Pallet Broker, LLC is a premier pallet manufacturer and recycler located in Sparks, Nevada. Our facilities complete pallet solutions and environmental recycling to our clients in Nevada, California, Oregon and Idaho from our centralized location. As a family-owned business, we offer the highest level of commitment to our client's experience and satisfaction.
Competitive Pricing and
Huge Inventory
Competitive Pricing and Huge Inventory
At Pallet Broker, LLC we focus on improving our operations and automation to accommodate any client's request. In the past 3 years alone, we have reinvested almost 1 million dollars in equipment to accommodate our rapid growth. Pallet Broker, LLC wants to earn your business today and keep your business for the years to come. Call us today at
(775) 250-7253

to request an estimate!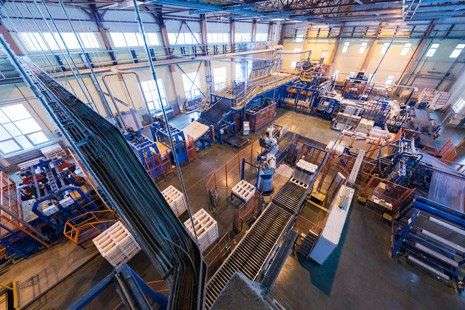 Wood Pallet Manufacturing
Recycled Pallets
Pallet Removal
Pallet Transportation & Delivery
Environmental Recycling
Lumber Sales and More
Wood Pallet Manufacturing
Recycled Pallets
Pallet Removal
Pallet Transportation & Delivery
Environmental Recycling
Lumber Sales and More
Reasonable in pricing comparatively /w options on style of pallet (2 way or 4 way)- excellent on delivery. We were in a pinch and they delivered the same day. Don't feel we will need to use any other service again. These guys were great
Reasonable in pricing comparatively /w options on style of pallet (2 way or 4 way)- excellent on delivery. We were in a pinch and they delivered the same day. Don't feel we will need to use any other service again. These guys were great