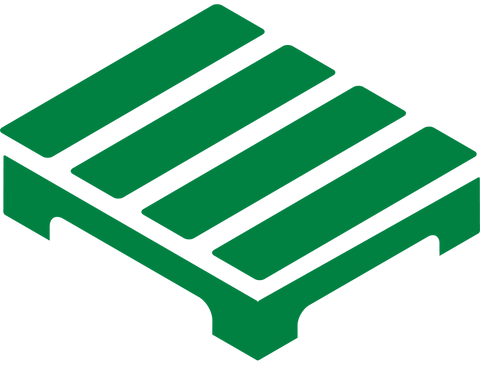 Pallet Broker, LLC is a company that provides a variety of pallet-related products and services. Here are some of the specific services they offer:
New Pallets: Pallet Broker offers new pallets in a variety of sizes and styles, including standard, custom, and heat-treated options. They can design and manufacture pallets to meet each client's specific requirements.
Used Pallets: Pallet Broker also offers used pallets in a variety of sizes and grades. They can inspect and sort used pallets to ensure that they meet quality standards and are suitable for reuse.
Pallet Recycling: Pallet Broker provides pallet recycling services to help clients dispose of unwanted pallets in an environmentally friendly way. They can collect, sort, and recycle pallets to reduce waste and promote sustainability.
Pallet Repair: If you have damaged pallets, Pallet Broker can provide pallet repair services to extend their useful life. They can repair broken boards, replace missing or damaged parts, and reinforce weak areas to make the pallets safe and functional again.
Pallet Management: Pallet Broker offers pallet management services to help clients streamline their pallet operations and reduce costs. They can manage pallet inventory, handle logistics and transportation, and provide ongoing support to ensure efficient and effective pallet management.
Export Pallets: Pallet Broker also provides export pallets for international shipments. These pallets meet international shipping requirements and can be custom-built to suit different needs.
Pallet Accessories: Pallet Broker offers a range of pallet accessories, including pallet collars, pallet lids, and pallet covers. These accessories can help protect products during transportation and storage.
Overall, Pallet Broker is a company that provides a comprehensive range of pallet products and services to help commercial and industrial clients manage their pallet operations. They prioritize quality and sustainability in their products and services to meet the diverse needs of their clients.